Our agency opens the doors of the Ferrari world!
Some clichés are clichés for good reason – and running through the Italian countryside in Ferrari is part of it.
Your dream can now come true with our team.
We have the incredible privilege to offer you exclusively for your wedding, an incredible Ferrari car! Imagine arriving in front of the altar aboard a Ferrari, to say yes to your soul mate in the greatest of luxuries.
But, our services do not stop only at Ferrari cars. All the latest models of luxury cars such as Lamborghini, Maserati, Bentley, Rolls-Royce, Aston Martin, Porsche are at your fingertips!
Or, you can also just make an inforgettable gift of a tour in Ferrari to your beloved one, to your family members… What you want we can make it possible !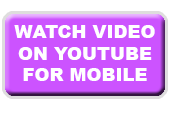 CONTACT US!