WELCOME
Did you know we also specialize in other events including:
*Engagements
*Birthdays
*Baby showers
*Anniversaries
*Dinner & Cocktail parties
*Corporate events
Day-Of Wedding Coordinator Pricing
To know our offers click on the name of the service: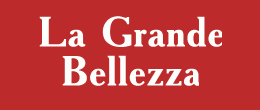 Services for couples seeking complete wedding planning. Services include: planning, management, invitations and thank you cards. Anna Maria and her team can also assist you in choosing the perfect attire for your big day.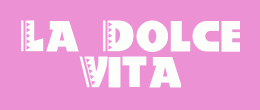 Services for couples with specific ideas for their wedding. Anna Maria and her team can provide their expertise as Wedding Planners to best suit your needs.
 —————————————————————————————————————————————
Why hire a wedding planner?
Planning a wedding is extremely stressful! Did you know that planning a wedding could take more than 250 hours? A wedding planner will be your third, fourth and fifth hand in order to make every aspect of your wedding run smoothly. There are many different parts of the wedding to take into account, including the florist, dress, cutlery, venue, photographer and so much more. Some of these aspects are so minute that they may even be overlooked, but wedding planners are well trained and take every detail into account. Even though you may have done all of your research, wedding planners have the inside scoop on discounts to help reduce the overall cost. They are also great at negotiating prices so you don't have to! Hiring a wedding planner is important in order to make sure that all of the hard work is taken care of ensuring the bride and groom enjoy their special day, without stressing out.
Why hire Anna Maria and her team?
Anna Maria Nardi is one of the most well known wedding planners across Italy. She is trained in the American Bridal Association of Wedding Planners (ABC), a highly recognized wedding industry, where she has taken courses specializing in the foundation for a high level of planning and event coordination. She has over 15 years of experience working and negotiating with suppliers, and of course she has great taste! Anna Maria and her team can help to ensure you're getting the best prices and getting the best bang for your buck! Anna Maria is extremely meticulous and will guarantee that everyone working for your wedding is a highly trained, credited professional. Her endless connections ensure that you will get the best deals. After all, the couple is her top priority and her team works day and night to make sure all requests are met. The goal is to never take over your wedding, but to keep the wedding under control, in order for you to be happy!
Is it possible to get legally married in Italy?
Absolutely yes! Often times there are no problems however, it all depends on your country of origin. Rome is by far the best place to celebrate a wedding, especially if you plan on celebrating in one of the 900 Roman churches, including the Vatican City! If you are interested or have questions, reach out to us at info@weddingplannerroma.it. Weddings that are not celebrated in a Roman Catholic church or in a City Hall are not legally valid. This does not mean that if you cannot marry in either of these places you cannot have a ceremony in Italy. It is possible to have another type of ceremony, usually the "symbolic ceremony" or "blessing" according to the religious beliefs of the couple. The easiest way to have a civil ceremony is in the country where the couple resides. This option will save you time and money so you will not have to pay for the cost of the civil wedding in Rome  (the cost for this marriage license is about € 1600). The second option is to arrive in Italy a few days before your wedding and get married at City Hall. The now legally married couple will celebrate both a religious and civil ceremony in the location they desire. Also, LBGT+ couples are welcome to celebrate the civil ceremony. The "symbolic ceremony" is the option for those who do not want a religious wedding but love the atmosphere of it. Just remember that this ceremony does not technically have  legal validation.
Is it possible to stay on a budget when planning a destination wedding?
Of course! There are many aspects to take into account when it comes to estimating the price of a wedding. If you long for a destination wedding do not feel like money will hold you back. There are many different ways in order to meet your budget. Also, if you are an American couple and are interested in financial support for your wedding, go to the home page of our website and click on the Loans tabs. Here you will find information about inquiring a loan for your wedding.
Can LBGT+ couples get married in Italy?
Of course! We take great pride in saying that since May 2016 same sex weddings, legal civil weddings, and unions are now legal in Italy! We are very excited about this great achievement and look forward to making more dreams come true in Italy.
I am looking for a very specific venue that I cannot seems to find on your website. Are there any unlisted locations?
Italy is home to many interesting and unique locations, especially for weddings. Even though there are many venues posted on our site, there are also hundreds of others that we love as well. We simply just cannot post them all! Contact Anna Maria and our team and tell us the specific kind of venue you are looking for. We are more than happy to present you with more spectacular venue options.
Can Anna Maria be hired for only specific aspects of a wedding?
Yes of course! Anna Maria and the team can be hired for the most simple aspect to the most complex parts of your wedding. Having her and her team for every part of your wedding is recommended as we love to get to know our clients on a deeper level, but having her as a Day-of Wedding Planner is also a great option. You can find our service options listed at the bottom of the FAQ.
How much does a Wedding in Italy cost?
There is no set price for all Italian weddings. The cost depends primarily on the date of the wedding, the chosen venue and the amount of guests attending. Along with these aspects are also many small details that can fluctuate the price of a wedding as well. There are many beautiful options for every couple including a wide range of venues and locations. We know where the best venues are and are more than happy to ensure you get the best price. Whatever your budget, Anna Maria and her team will make sure you have the wedding of your dreams while remaining in your budget.
Did you know we also specialize in other events including:
*Engagements
*Birthdays
*Baby showers
*Anniversaries
*Dinner & Cocktail parties
*Corporate events
CANCELLATION POLICY
Should you cancel your wedding or event we must apply a charge and the later the cancellation the more that charge will be. If you wish to cancel a confirmed booking this must be done in writing by the person in whose name the booking is invoiced. Cancellation takes effect from the date we receive your cancellation that can be executed  through e-mail . Cancellation charge will be calculated as set out in this table  and will be notified to you  within two weeks of cancellation.A notice of cancellation received more than 360 days prior to the event will result in a refund of 50% of your total deposit.A notice of cancellation received more than 180 days prior to the event will result in a refund of 20% of your total deposit.
A non-refundable deposit is requested at the moment of booking. The amount is determined according to the size of the event and services involved.
Wedding Planner Roma  is not responsible for events or situations beyond its direct and effective control. Without limitation the following are factors beyond our direct control: bad weather, heavy traffic, accident, pandemic, labor disputes, strikes, civil disorder, fear of the unknown, or failure of "third party service providers" to perform to client's satisfaction, and as scheduled on the event.
Our Weddings & Events are memorable experiences in the history, culture, and beauty of Italy. All town halls, villas, palaces and restaurants displayed on this website have been visited personally by our planners and assure a romantic destination wedding or event in Italy.
We invite you to review a sample of the many testimonials that our company has received from our past clients. We strongly believe that we are going to be succefful in fulfilling the client expectations.