The Lamb Tavern
Where: East Central London
What They Offer: If you're looking for pub wedding venue with a historic location in the city, then the Lamb Tavern in London's Leadenhall Market could be your dream setting. The cobbled walkways and Victorian roofs within the market make for beautiful photo opportunities. Inside the tavern, the whole venue can be rented out for your wedding day, which gives you exclusive use of all three floors.
Highlight: The dining room can host up to 100 guests, depending on whether you want a sit-down wedding meal, or appetizer and a buffet. This elegant room has views over the market and can fit larger parties of up to 300 people, making for a spectacular time with family and friends.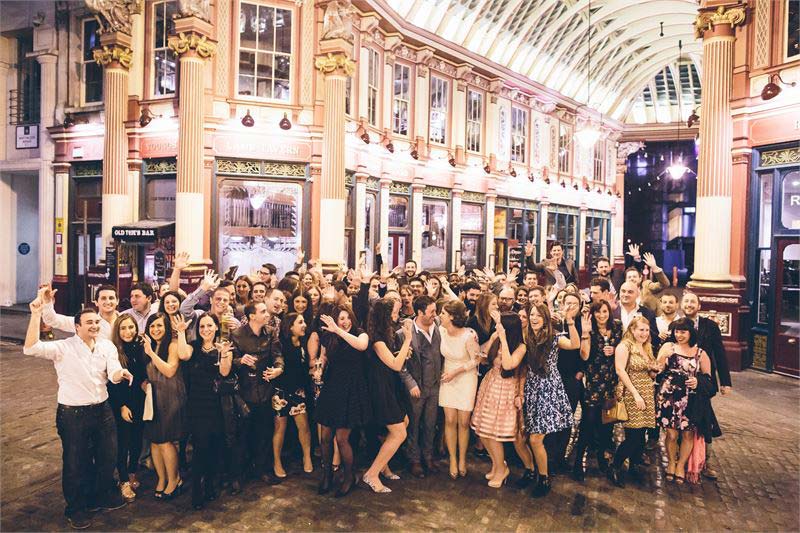 The Rosendale Pub and Garden
Where: South East London
What They Offer: Back in the day, this elegant London pub was a Victorian coaching inn. It had now been transformed into a tranquil setting for couples that want to get married away from the hustle and bustle of the city. Situated in the village of Dulwich on the edge of London, The Rosendale Pub offers three stunning gardens and two private rooms for wedding parties.
Highlight: The traditional menu serves up a feast of British classics and uses locally sourced ingredients. The chefs even get their meat from the venue's own farm in Hampshire.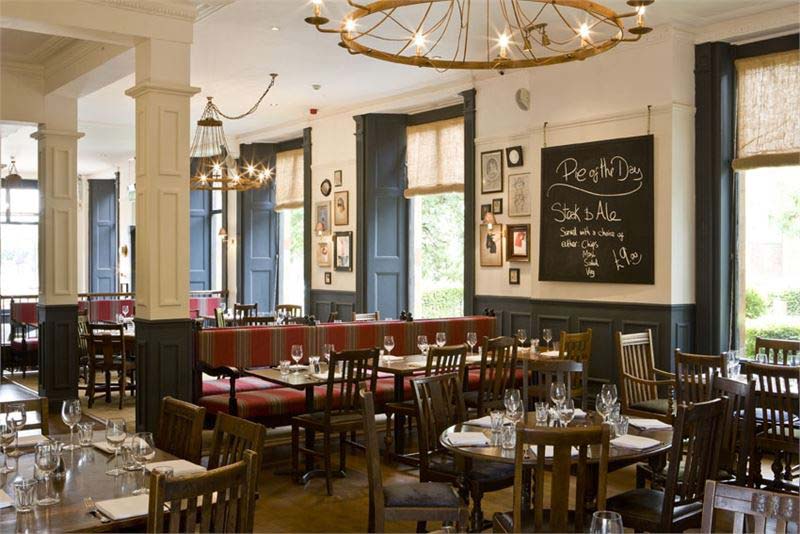 The Oyster Shed
Where: East Central London
What They Offer: If you're looking for pub wedding venues that have a unique twist, then the nautical themed Oyster Shed is a brilliant option. This modern wedding venue boasts a riverside location along the banks of the Thames and an incredible view of The Shard through its floor to ceiling windows. The Oyster Shed will certainly put a stylish and contemporary spin on the classic pub wedding.
Highlight: If you're planning to tie the knot on the weekend, then you can hire The Oyster Shed exclusively for your reception. This will give you full access to both of the light and spacious floors, plus the chic outdoor terrace adding a chic edge to your venue.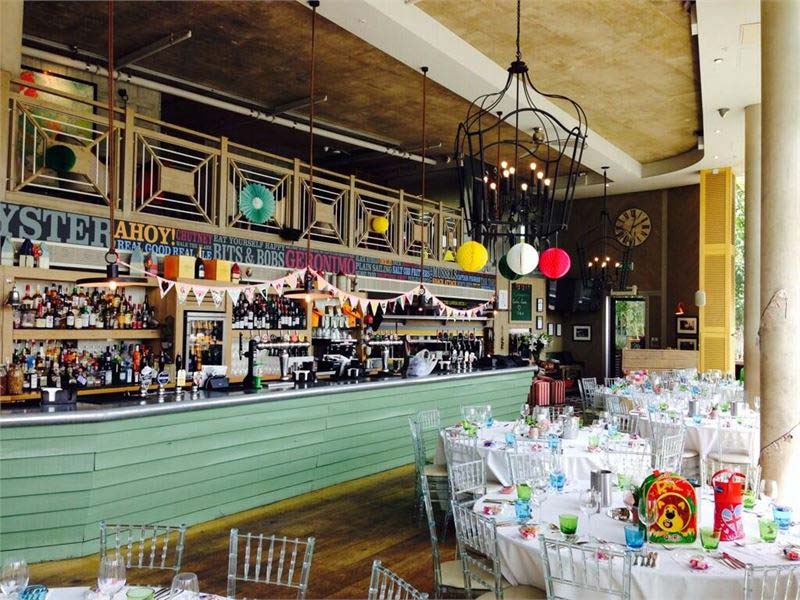 The Riverbank Bar and Kitchen
Where: Nottinghamshire
What They Offer: This riverside venue in Nottingham has lovely views of the River Trent and the entire venue is available to hire for weddings. The décor of the venue is stylish and contemporary with some beautiful rustic features to retain that cozy atmosphere. The homemade dishes here are inspired by traditional favorites and are sure to be a treat with your guests.
Highlight: If you want a hearty meal that you know you'll enjoy, then take a look at the menu which is packed with delicious burgers, steaks, appetizers and a variety of pub classics – all the dishes are freshly made and use locally sourced, seasonal ingredients.